These past several weeks, I've had the opportunity to review the following e-books from Activity Bags.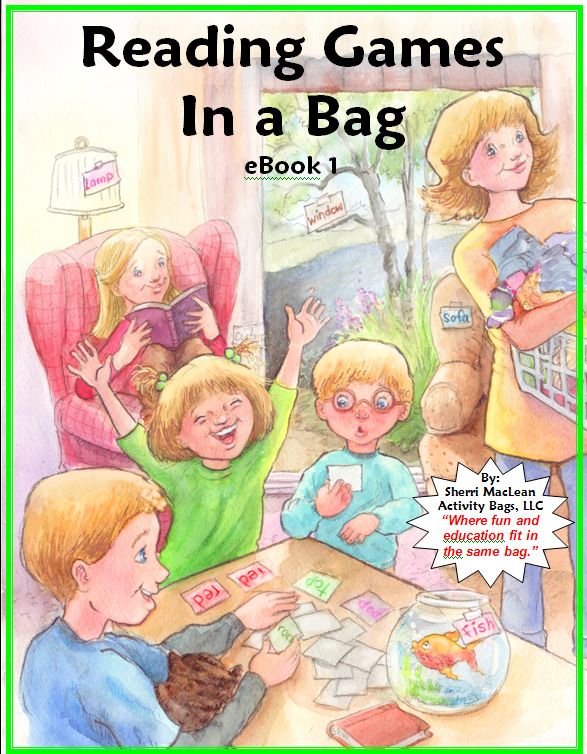 Other available products include Math, Science, Travel, Daily Activity, and the Coordinator Handbook. This last e-book contains any information one might need to coordinate a swap.
All e-books are pdf files and contain detailed instruction on how to assemble the activities. Everything that is needed for each fun lesson can fit in a gallon sized freezer storage bag (the zippered type is best) or a large envelope. Most of the activities and games can be used with supplies already on hand - no need to go out and spend a lot of money!
Both Preschool e-bags help to teach and reinforce skills such as numerical and alphabetical order, color, motor skill, hand & eye coordination, matching, sorting, patterns, observation, and puzzles.
I love the idea of having activity bags. They can be taken to church, the doctor's office, play dates, road trips and more. The possibilities are endless. One of the problems that I can foresee is the storage of these activity bags. Right now, I have the ones I've assembled in a small storage tote, but as I prepare more and more of them, I might have a slight problem with storage as my space is very limited. It is best to laminate paper and card stock pieces so that they last longer. Right now, I don't have access to a laminator so I actually used clear packing tape on some of the pieces while others I put in a sheet protector. I plan on purchasing clear Contact paper for this purpose in the near future.
Some of the materials needed are things like crayons, fabric, glue, rice, card stock, plastic spoons, plastic canvas, and foam. Other materials are needed, of course, but most of the items are things that I have in my craft/school supply box!
As I mentioned in a previous post, I have been very ill for over a month. Due to that fact, I had to pick activities that were not as involved. The activites that we did do were very helpful in keeping my 2 and 4 year old occupied while I've been trying to recuperate. The Bean Bag Toss was a big hit and as we already had bean bags on hand, this required no extra work for me. An empty ice cream bucket and a round pool floatie was used as the target. The Boredom Buster was great as well and the kids were very excited to pick their own activity. They both like to dust and sweep and were thrilled when they chose those cards! My little ones love to draw with chalk so the Chalkboard Fun activity was perfect for them. While we do have a small chalkboard that will fit in the bag, my children used the big chalkboard that we have in our living room. My 4 year old used the guide to practice his letters and numbers. My 2 year old tried to copy him and also tried drawing shapes.
From e-book 2, we did the Bag O Buttons which involves the children sorting buttons by size, shape, and color. Since my youngest is 2 and this might be a choking hazard for her, only my 4 year old participated in this activity. Another activity was the Fruity Puzzles. I opted not to use the puzzle guide for this as my son loves working puzzles and is pretty good at it. He likes to figure things out for himself and did a great job!
From the Reading e-book, I chose the Solving Mazes activity and the Syllables activity which helps children learn words by breaking them up into syllables.
As I get well, I plan on incorporating more of these activities into our daily lessons. Having everything for each individual activity is great as clean-up is easy and everything is all in one place for the next time we want to use that activity.
I highly recommend Activity Bags! I think they are great!
They can also be reached by calling (303) 288-0948 or by mail at: