Vocab Videos makes studying vocabulary fun and entertaining with their professionally produced short videos that illustrate the meanings of 500 SAT & high school vocabulary words.
Each 10 minute episode contains 20 words and follows a structure designed to make memorizing easier by using both auditory and visual cues.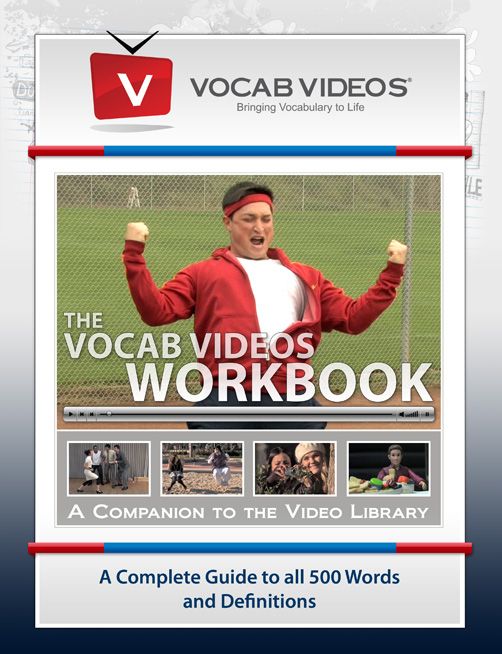 The Vocab Videos Workbook, available for $11.99 (or less depending on quantity ordered) can be used alongside the videos featured on the website.
One of the features that I appreciated having access to was the Teacher Dashboard (screen shot sample below). I like having things as simple as possible and with the dashboard, it's all right there and easy to find!
Since we are a homeschooling family, right now the "Manage Students" feature isn't that useful to me but I can see how it would be for a larger homeschooling family or classroom. (Sample screen shot below.)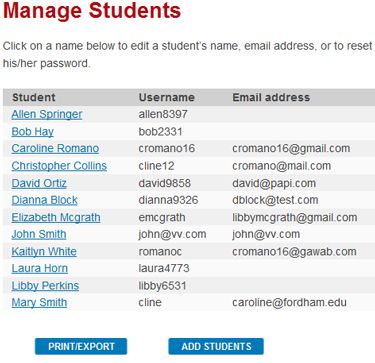 Another helpful feature is the flashcard tool that lets you create your own set of digital flashcards complete with images and movies. The student has the option to print/download to create a hard copy of the flashcards as well. (See sample screenshot below.)
The site also features digital quizzes and worksheets for further review and practice. Sign up now for a
1-month free trial
. As a Schoolhouse Review Crew member, I received a Small Educator Subscription which is a premium package that provides unlimited access for 12 months and includes:
Teacher Dashboard to monitor student progress

Individual student accounts

Access to all videos & study materials

Digital Quizzes, multi-media flashcard maker, downloadable crossword puzzles & digital worksheets
Educator accounts start out at $74.99. If you are interested in subscribing to an individual student account, you have the option of a 6 month ($24.99) or 12 month ($39.99) subscription plan which includes:
Access to the entire video library of 500 Vocab Videos

Total access to digital quizzes & worksheets, multi-media flashcard maker, and downloadable crossword puzzles.
So, what do I think of Vocab Videos? This is one of those products I have mixed feelings about. While I thought the videos were fairly entertaining, I did not appreciate having to listen to repeated use of *OMG*. I'm sure that is not a big deal to some, but we have turned movies and tv shows off because we find that sort of thing offensive. My 19 year old niece thought the videos were pretty corny and brought up the point that in order for her to retain some of the words, she would have to watch the videos more than once and she didn't know if she would want to do that. I personally don't think I could watch them repeatedly either, but then I think that is where the flashcards, quizzes, and workbook would come in handy. I found the video quality to be excellent, the story lines easy to follow, and the acting was better than most of the other teaching videos I've seen. I have never personally come across any other resource or teaching tool like this for the SAT's. I think it could be highly effective for preparing students for standardized testing or just to improve their vocabulary.
DISCLOSURE: