Until reviewing Creation Illustrated, I had never heard of the publication. All I can say is, I sure have been missing out on a good thing. I was blessed with 4 issues of this nature journal to review: Spring 2012, Summer 2011, Fall 2011, and Winter 2012.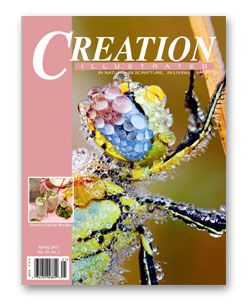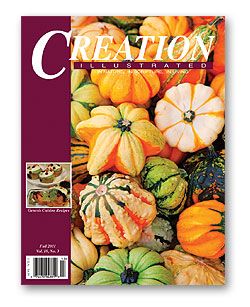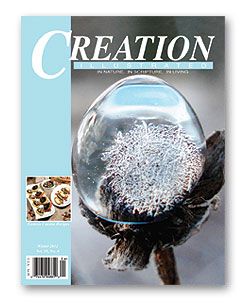 Creation Illustrated is published quarterly by a non-profit, non-denominational ministry "dedicated to the eternal impact of sharing biblical truth through the blessings of God's creation." The editors & publishers are Christian couple Tom and Jennifer Ish, who homeschooled their daughter Melissa (who is also part of the publishing team).
Their Mission Statement:
"Our purpose is to share the wonders of God's creation. By revealing fresh insights of His infinite wisdom, gentle touch, undeniable justice, redeeming love, and flawless design, pure truth shall bring renewed peace. Each part of this publication is offered as a reprieve from the daily rigors of life so that all can look to the future with unbridled gratitude and hope."
Each issue of Creation Illustrated has 3 sections: nature, Scripture, and living. The glossy pages and bright, vibrant photography make it worthy of gracing any coffee table. Even the advertising is vivid with color and eye catching! The way this entire publication comes together is, in my opinion, truly a work of art. If you live within the U.S., see for yourself with a FREE TRIAL ISSUE ($4.99 retail value).
We love hummingbirds! My littlest ones, who are 2 and 4, will sit with me and watch them gather at a feeder I have right outside my bedroom window. We've watched them for hours at a time because they amaze us so. I'm not the greatest photographer and my camera leaves much to be desired, but I have managed to snap a few interesting shots of these fascinating little birds. I think I probably squealed a little with delight when I discovered the "Flying Jewels" spread by Albert Russel in the Spring 2012 issue. Did you know that while in a dive, hummingbirds can accelerate their wing beat to around 200 times PER SECOND !?! I absolutely love having scripture, nature with a creation science point of view, and breath taking photographs all wrapped up into one. I couldn't ask for any more.
Some of the upcoming features for the Summer 2012 Edition include:
Outdoor Adventure - Family Cycling Trip in British Columbia, Canada
Creation Up Close - Trees of Righteousness
Lens on Creation - Least Tern Colony in Biloxi and Gulfport, MS with Bobby Harrison
Creativity in the Garden - Herb Garden
Genesis Cuisine - Cherry Recipes
My Walk with God/Gardening - Big Red: the Horse that Revealed God's Love
Children's Story - Destined to be a Duck
Creation Week - Day 7 on the Creation of Rest & Worship
There is a Toasted Hazelnut Cheese Rounds recipe in the Winter 2012 issue that I have my eye on and cannot wait to try out and I have a feeling that the upcoming recipes in the Summer 2012 issue will be a hit as well!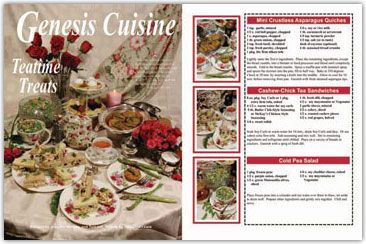 Isn't this absolutely gorgeous?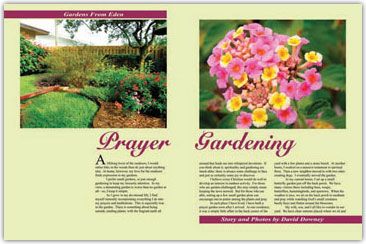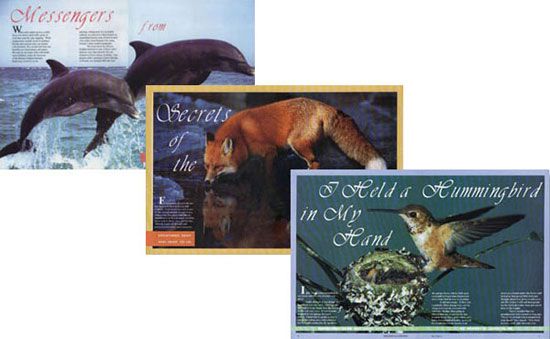 If you were to ask me to tell you my favorite features of Creation Illustrated, I would honestly say "the front and back covers and everything in between." Yes, it is THAT good!
If you would like to subscribe to Creation Illustrated, you have several options: 1 year (4 issues) - $19.95, 2 years (8 issues) - $37.95, or 3 years (12 issues) - $53.95.
Please note that there is an additional $5.00 charge per year for postage to Canada and an additional $10 per year for Foreign postage. If you subscribe and pay now via a credit card, you will save $5 off per year, per subscription!
Visit them at www.CreationIllustrated.com for more information. You can also find them on FACEBOOK!