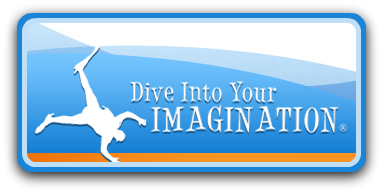 Strange as this may sound, sometimes the hardest reviews to write are for the products you love the most. This is one of those cases. I feel that no matter what I choose to say about this product, it will not do it justice and I will not be able to fully explain why I love it so. I can honestly say that this is one of my all-time favorite reviews!
Dive Into Your Imagination was created by Annie Crawley, aka Ocean Annie. Her knowledge and experience of the ocean seem to be as vast as the seas themselves. Trained as a photo and broadcast journalist, she has lived and worked around the world as a scuba diving instructor, a boat captain, underwater photographer, and cinematographer. She then took all the information gleaned from her life experiences and founded Dive Into Your Imagination with
the goal of changing the way a new generation views the ocean.
Ocean Annie
Did you know that our ocean is responsible for 70% of the oxygen our planet needs, holds 98% of our
water, and is an important protein source for 70% of people on our planet?
Together with a team of educators, cross-curricular guides were created to accompany these award winning DVD's that we as TOS Crew members had the awesome
privilege of reviewing: What Makes A Fish A Fish?; Who Lives in the Sea?; and Dive Into Diversity. Each of these DVDs has 8 main chapters and a couple of bonus tracks that explain scuba diving and production. For each of the chapters on the DVD, there is a correlating chapter in the educator guide of the same name. Each unit has 6-7 activity stations with age appropriate activities to choose from.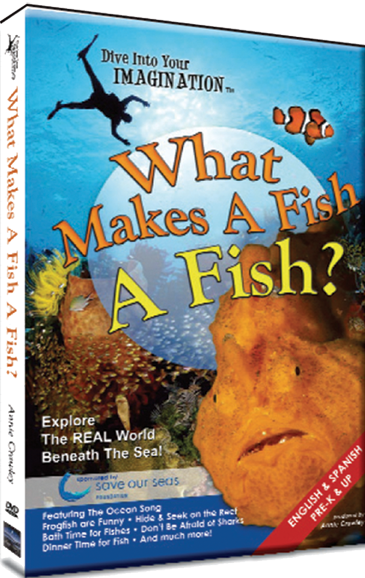 I reviewed What Makes A Fish A Fish? From the second this video started until the moment it ended, my 2 and 4 year old children sat mesmerized. When it was over, they asked to watch it again. And yet again. Each time, they discovered something new and asked more and more questions. Thanks to the guide, I had all the answers I needed. Although intended for pre-k to 3rd grade age levels, this DVD appealed to my entire family from oldest to youngest, adults included. The cinematography and musical score brought to life the amazing underwater world of fish from around the world. It is the best of both worlds being entertaining and educational at the same time!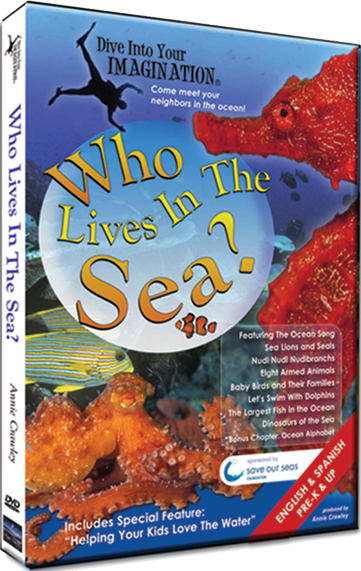 Who Lives in the Sea? teaches children (and their parents) about the animals living in the ocean.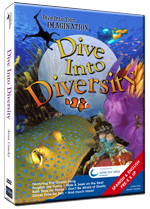 Dive Into Diversity teaches children about all the variety of life under the sea and how animals rely on one another for for survival.
These DVDs can be purchased for $19.95 each. There are 2 editions of each guide available for separate purchase for these titles: pre-K to K and 1-3 grade. The guides are available as a printed version for $299.99 for the entire set or as individual PDF files for $69.95. Through the end of June, there will be FREE shipping on any order placed through www.AnnieCrawley.com/store. As a special for homeschool parents, Annie will gift you a set of PDFs with the purchase of the DVDs. Just make sure to let her know in the notes that you are a Homeschool Parent when you place your order. What a great deal!
If you are looking to take your family on a trip of a lifetime, learn more about Kids Sea Camp at http://familydivers.com/. Every summer Annie travels with this company that specializes in family travel and focuses on ocean education, photography, scuba diving, and the environment.
You can find Dive Into Your Imagination on FACEBOOK, TWITTER, and on YOU TUBE!
To read what other TOS Crew members thought of this fascinating, awe-inspiring product, please visit the TOS Crew blog.
Disclosure
: