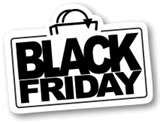 Heelys is throwing a Black Friday special! Between Nov 25 - 28, buy any pair of Heelys, get the second pair for $25. Or, buy a Nano, and get a pair of shoes for $25. Free ground shipping on all orders! This is an AWESOME deal!
View
Heelys General Guide for a look at their Fall/Winter 2011 collection as well as a product overview and beginner's guide to skating with Heelys.
My Review -
My kids have been asking me for Heelys for quite awhile now, but honestly, I've always told them no. When I had a chance to review a pair, I thought we'd go ahead and give them a try. The box no sooner arrived than my twins were fighting over them. They both ended up taking turns in our kitchen trying to get the hang of them. I tried them on, got nervous about falling, and gladly handed them over. They were more than thrilled!
The wheels and the tool to remove the plug in the bottom of the shoe so the wheels could be popped in.
Love the directions right on the box lid!
They look like regular shoes!
Until you see the wheels, that is.
My son, demonstrating to me how to start off. We still had to buy knee & elbow pads, so not a lot of skating was done this day.
I've seen kids skating on Heelys in the grocery store, and after wearing a pair myself, I'm not really sure how they are walking in them with the wheels in. They were not intended to be worn that way and I cannot emphasize enough how important it is to read the "how to" guides and to wear safety equipment while skating. My son loves them, but honestly, I prefer regular skates with 4 wheels.
The quality of Heelys is excellent, both the shoe itself and the sturdy removeable wheels. The plugs are easy to remove, and the wheels are a snap to pop in. Removing the wheels takes a bit more effort, but it isn't too difficult. They have so many styles to choose from, you are sure to find just the right pair for yourself or to give as a gift.
Here is a video of my son skating with the Heelys:
He makes it look so easy!
Here is a look at a the Nano and a few of their styles:
Visit the website, especially if you are new to Heelys, for General Heelys Skating Info which includes "How to" videos on "heeling" & tricks. Make sure to view the Heelys Safety Playbook for safety guidelines as well.
*Disclosure: Heelys sent me a pair of skates free for review purposes. All opinions are my own. No other compensation was received.